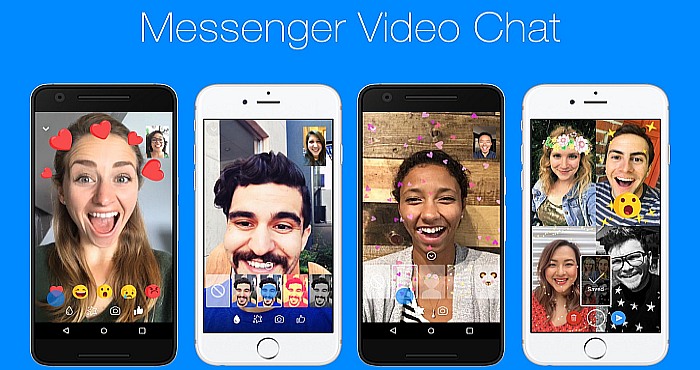 The past year has seen Facebook taking a huge leap forward to make video capabilities a big priority. In the latest move towards video ingenuity, the Messenger app gets involved. While the Messenger has had video chat capabilities for well over a year, that capability was for one on one chatting only.
With the recent launching of the ability to video chat with up to six people, the Facebook Messenger can now directly compete with services such as the ever popular Facetime and Skype.
But there's more! In addition to being able to video chat with up to six people, you can still include as many as fifty participants who are free to listen, speak up with voice chat as well as sending the well known stickers, emoji's, GIF's and more.
All you need to do to get things in motion is to start a group text chat, just like you may already be familiar with doing. In the upper top corner, you will be able to ring any or all of these participants for a video chat. Since Messenger is such a valid means of communication in our present day, it seems like a great move forward for Facebook to introduce this option.