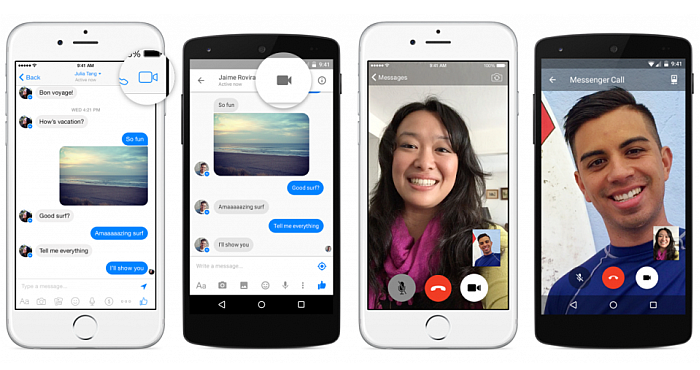 How many times you have some complaints about received services? Also, how many times you didn't have a choice whom to turn to in case of objections. This might happen on a regular basis and not only in the face to face business, but also with smartphone technologies in the present world. However, we can inform you that Facebook Messenger introduced a new chat option for speaking to their spokesmen.
The options name is Bots and Business, and it serves as a communication tool for speaking with company stuff in case of possible issues. This option is available in searching menu as well as in the contacts when writing a message. Facebook officials didn't announce this option publicly and we expect it to happen on the conference F8, which takes places each year. Before the introduction, Facebook has worked really hard to find which companies are the best options who would cooperate with customers in the responsible and organized way. The users will be able to turn to companies in case of some problems or required support. The option is available on Android and iOS gadgets and you can easily access it.
This possibility introduced by Facebook Messenger is a really good way of interacting with users and helping them in the serious cases as well as in confusing situations. However, it is not known whether the option will be available only for business purposes or wider. The perplexities such as these got the answers on the global conference organized by Facebook in San Francisco several weeks ago.
In a connection with this, we have found out that Facebook provided its customers using Uber for possible appeals. It was a very important step made by Facebook in terms of letting interested parties entering its app for possible issues. Moreover, the real wonder presents a lack of need to install the Uber app but entering it directly. By the way, this is not all from Facebook Messenger as it made a deal with Dropbox and connection with KLM Royal Dutch Airlines company. This step is really significant one from Facebook as customers will have the opportunity to check all the information about flights and its benefits.
Facebook Messanger is fast growing app which has more than 900 million users by today. Considering such increase of users, we can notice that Facebook continues permanently to develop new strategies in order to attract more users and activity.