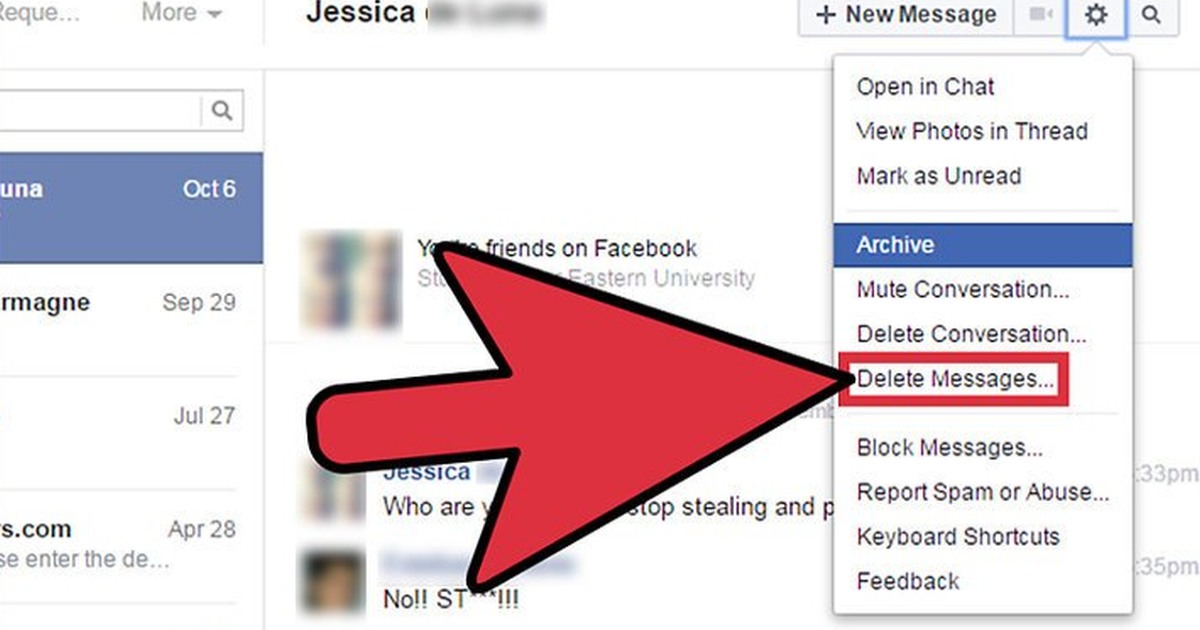 Have you ever regretted a message you sent and wished you could've been able to take it back? Well, in the upcoming months deleting messages you already sent could be a reality. Recently, Facebook declared that the ability to unsent messages shall be available to Facebook users within the upcoming months. It is indeed a very interesting feature that is worth trying.
The Facebook company stated that the idea of adding the feature of deleting messages has been considered for enough time. Users on Facebook can utilize the secret message feature and have their messages automatically removed. However, Facebook is going to provide a larger slide of its users with an enhanced feature to unsent messages. Adding this feature to Facebook may take a bit of a time to be accomplished successfully, but it's worth the time and risk.
Facebook statement of the yet-to-come message delete feature alluded to the discreet service that grants the users the ability to send messages that are timed to vanish within a specific period of time; the incredibly non-disclosed feature is never used by "ordinary" Facebook users; and the fact that there is a secret message delete ability on Facebook brings the attention back to the reality that there are Facebook features for the ordinary users and another set of peculiar features for upper hand users – executives, for instance.
In fact, Facebook has put itself in a critical situation by admitting that the company has removed some messages sent by Mark Zuckerberg and executives via the messenger. And whilst Facebook insisted that in order to maintain the highest level of message safety, the company had to delete certain messages, the particular incident sheds light on the possible double standards of Facebook that resonate through granting special features to some people while denying others the very same features. Anyway, Facebook is trying to redeem its barely damaged reputation by presenting the ability to unsent messages to the masses in the upcoming months.
Usually, messages are stored on both the sender's and the receiver's accounts; and the new feature will, reportedly, enable both parties to erase their messages from both accounts whenever they like to, and also from the Facebook servers. In contrast, completely removing messages has its drawbacks for sure. If you were threatened or verbally harassed via your messages, how are you going to prove it if the messages are to be 100% deleted from everywhere? It is a point that needs thorough consideration. Nevertheless, the ability to delete messages that is, hopefully, going to be added to Facebook is a very welcomed move. Such a feature has its bright sides of course for it will prompt users to reconsider their criteria of tackling Facebook messaging after all the privacy issues raised recently. But we'll have to wait until the new feature is implemented to rate its sufficiency and validity.