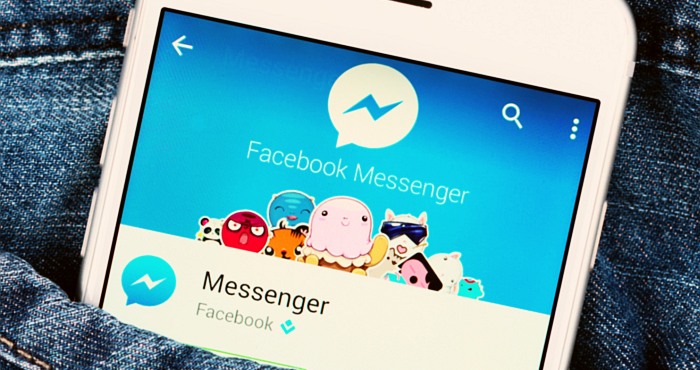 This past Wednesday, Facebook stated that the Facebook Messenger now has more than 1.2 billion users each and every month. Back in July 2016, it had finally reached one billion users. Facebook Messenger became a standalone app back in 2014 and the growth has skyrocketed since that time. Since then, Facebook has added games that are strictly on the standalone platform, a bot platform, video and voice calling and a new camera with lots of added extras.
The standalone messenger is probably the most widely used in the world, with more than one billion messages sent every month. More than 400 million people use video and voice calling each month as well.
WhatsApp actually beat Facebook to the 1.2 billion-user mark, reaching it first in February 2017. Mark Zuckerberg, Facebook's CEO, stated that WhatsApp was actually an SMS service replacement. He went on to say that Messenger has a desire to have a more "expressive and rich environment" and a broad selection of content availability.
Facebook owns both Facebook Messenger as well as WhatsApp and says that more than 60 billion messages are sent every day. Zuckerberg remains confident that these numbers will continue to grow.
One of the newest features to be added to the Messenger is called "Day". It is along the same lines as the "stories" format that has been popular across so many other platforms. This feature allows the user to share both video and photo clips all chained together that can be watched by other users for up to a solid 24 hours. After that, it self-destructs.
Another new feature is the integration of a virtual assistant known as "M". In the United States, the assistant can be seen popping into open conversation and will suggest content, recommend certain stickers, coordinate payments and plans and even call for an Uber ride, among many others. Additionally, a group payment tool as also been added that builds on the already existing peer-to-peer service that was launched for the first time back in 2015.
Facebook has conducted advertisement testing recently, but there have been no remarkable amounts of income to come in from those ads as of yet on either Facebook or WhatsApp. The standalone app is expected to become major income sources over time, however.
Sheryl Sandberg, COO for Facebook, has stated that they are focused on consumer engagement and growth potential, as it will create the opportunity for monetization.